Responsibilities of the Planning Department
Our Town Planner, Sam Cullen is responsible for many functions within the Town of Maggie Valley, including: code enforcement, subdivision administration, floodplain management, zoning administration, plan review, long-range planning services, and other duties as directed by the Town Manager. Main responsibilities include:
Providing technical and staff level review for permit and development applications and preparing staff reports on proposals for Town boards;
Providing public notification, minutes and agendas for public meetings;
Preparation of reports, research, documentation, maps and recommendations for the Board of Aldermen, Planning Board and the Zoning Board of Adjustment;
Issuing zoning, building, floodplain, and other development permits;
Assisting the Town Clerk with maintenance of the official public record;
Ensuring development compliance with the Town's adopted land use regulations;
Assisting with conceptual site and building designs for new proposals;
Park, greenway, and public space planning;
Grant writing for public projects; and
Community and economic development.
Current Planning Initiatives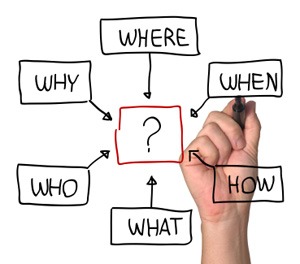 Several planning initiatives are currently underway by direction of the Town Planner and the Planning Board. Please use this page to become more familiarized with these projects and learn how to get involved.
Facade Sign Landscaping Grant Improvement Program
The Town of Maggie Valley is now offering a Façade, Sign, Landscaping Grant Improvement Program to encourage property owners and existing businesses to improve the appearance of existing properties and provide an incentive for new businesses to locate in Maggie Valley.
Award Amounts
Applicants are eligible to receive up to 50% of eligible improvements up to $25,000, depending on the scope of the project. The award is limited to 50% of the total eligible improvement of a project up to a maximum of $25,000, whichever is lesser. Applicants are responsible for the other 50% of the project cost. This is a reimbursement program; applicants must complete and pay for the total project cost or total private match prior to receiving a reimbursement from this grant.
Eligible applicants
• Structures used for commercial purposes located in Commercial or Mixed-Use Zoning Districts within Maggie Valley Town limits.
• Applicants may be the property owner(s) or business owner(s). Town of Maggie Valley elected officials, staff, or their spouse or family members are ineligible for the grant.
• No home-based businesses or new construction projects are eligible.
• All real property taxes must be paid in full, and the property must be current on water & sewer accounts and any other Town fees.
• Properties with code violations must be brought into compliance prior to payment of grant funds.
• Properties that have been previously awarded grant funds from the Town are not eligible to apply for additional funding unless the improvements are for another project not previously reimbursed by the Town, or the new project is deemed to make significant improvements to the property, or more than three years have passed since the last grant award was received for a similar project.
Eligible Improvements
Eligible Improvements include but are not limited to:
• Replacement or repairing of brickwork, plaster, or wood siding, including painting, cleaning, and repainting.
• Replacing, repairing, or relocating storefronts, doors, or windows, including the removal of inappropriate or incompatible exterior finishes or materials.
• Replacing exterior lighting or adding exterior lighting.
• Repairs, additions, or installation of awnings.
• Installation or improvement of permanently installed signage. (Signage must be a permanent installed feature of the façade and may not be portable or removable.)
• Landscape improvements.
All eligible improvements shall meet the requirements set forth in the Town's Appearance Standards and Design Review Document.
Ineligible Improvements
• New construction
• Interior improvements
• Equipment or inventory
• Deferred maintenance
• Functional improvements that do not improve the aesthetics of the property
• Architectural or engineering fees associated with project planning and design
• Improvements completed prior to the approval of the application
• Any improvements not meeting building codes, local ordinances, or other applicable regulations
• Any improvements not visible from the primary street
Application Process
Applicants should submit the Preliminary Application along with:
• Two color photographs that show existing building conditions
• Detailed sketches or drawings of the proposed improvements (including placement, color, dimensions, and materials)
• Two bids on contractor letterhead
Submit the completed Preliminary Application to:
Maggie Valley Planning Department
Email: scullen@maggievalleync.gov
Address (Mailing & Physical): 3987 Soco Road Maggie Valley, NC 28751
Applications will be accepted on a rolling/quarterly basis. Application review periods will be March 31, June 30, September 30, December 31.
Qualified applicants will be contacted by staff and required to complete a full application, including the following information:
• Final design plans, outline and description of proposed improvements, materials list
• Professional design sketch or rendering of the proposed improvements, if needed for certain types of improvements
• Finalized line-item budget or cost estimates from licensed construction professionals
• Proof that Federal, State and local taxes are paid and current
• Proof of current property and casualty insurance
• Evidence that contractors are licensed and bonded or insured
• Accurate color samples (required for painting approvals)
• Material samples that indicate quality of finishes
• Sign and notarized applicant affirmation, including confirmation that you are not a Town elected official, staff, or their spouse or family member
An inter-departmental team of town staff will review the preliminary applications to determine which projects merit further consideration. The review team reserves the right to suggest modifications to plans and will contact the applicant to review the scope of work.
The staff review team makes a recommendation to Board of Alderman for approval. Grant award decisions will be based on, among other things, the following criteria:
• Impact to the front-facing façade of the proposed building (quality design is valued)
• Degree of which project meets design standards
• Benefit to small business owners
• Benefit to neighboring properties
Approval Process
To receive funding, an applicant must receive approval from the Town of Maggie Valley Board of Aldermen within forty-five days (45) of receiving the recommendation from staff review team.
• The applicant will be contacted after final recommendation and review.
• Upon approval, the Town enters into a grant contract with the applicant setting forth the scope of work as approved by the review team, payment terms and other requirements.
• Proof of payment and project completion are required for reimbursement. Costs incurred prior to the signed contract date are not eligible.
• Applicants must notify the Town if the scope of work, budget, or contractor chosen has changed from what was approved by the Board of Aldermen.
• Applicant must obtain all necessary permits for the project. All contractors working on the project must be licensed and registered with the State of North Carolina.
• Approved projects should be completed within 180 days or funds may not be guaranteed.
• Staff will be permitted to inspect the project to ensure conformance with the grant contract.
• This grant program is subject to funding availability and may be updated as necessary.
• Town reserves the right to determine the actual costs to be reimbursed based on a review of costs qualifying as eligible improvements.
Questions about this program should be addressed to:
Town of Maggie Valley Planning Department
Sam Cullen, Interim Town Planner
828.926.0866 x103 scullen@maggievalleync.gov
Bike and Pedestrian Planning
The Board of Aldermen formally adopted the Maggie Valley Pedestrian and Bicycle Safety Action Plan on November 14, 2016. This plan aims to make Maggie Valley more "walkable" and help to create a bicycle friendly community, while also beautifying and improving Soco Road.
Common Permits and Applications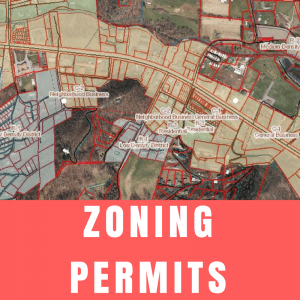 If you are planning to build a new structure or renovate an existing one, your first step in the planning process is to obtain a Zoning Permit from the Town Planner.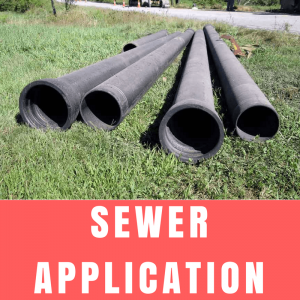 If you are building a new structure, expanding floor-space to your business, or adding a bedroom to your home, you must apply for sewer service and pay all associated sewer tap fees. Please contact Shelly Clement at (828) 926-0866 if you have questions about the sewer application process.
If you would like to bring your Food Truck to Maggie Valley, check out the information here.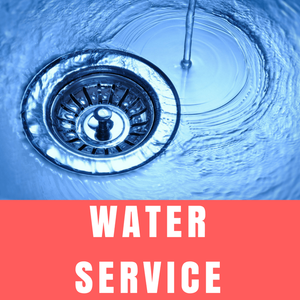 If you need water service please visit the Maggie Valley Sanitary District at 122 Rich Cove Road, or call them at (828) 926-0145.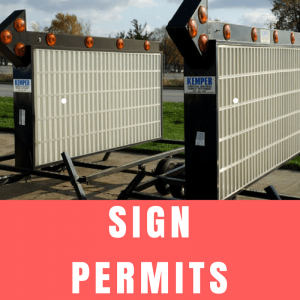 All building permitting and inspections in Maggie Valley is carried out by the Haywood County Building Inspections Department. Their office is located at 157 Paragon Parkway, Suite 200 in Clyde and their telephone number is (828) 452-6638.
To apply for a building permit you must first have a zoning permit from the Town.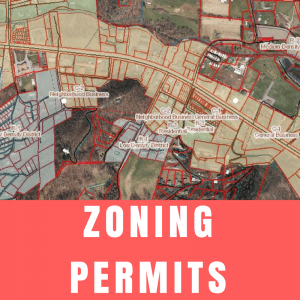 If you are wanting to construct a new sign or make substantial alterations to an existing one (i.e. expanding the square footage), you must first obtain a Sign Permit from the Town Planner.
Less Common Permits and Applications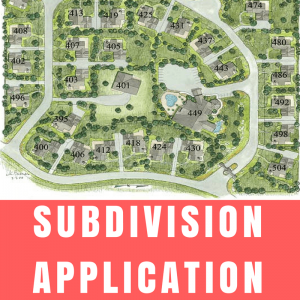 In any case where a parcel is to be subdivided into four or more lots, a subdivision permit must be obtained by receiving subdivision plat approval from the Planning Board. In order to start this process an applicant should first read the subdivision ordinance in its entirety to become familiar with all regulations and the subdivision process therein. After reading through the ordinance and preparing the documents required, an application for land subdivision must be filed before an applicant is to have Planning Board review.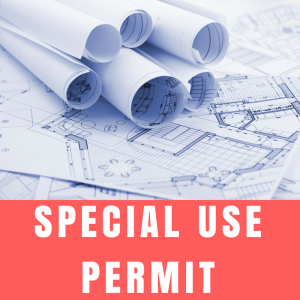 In cases were a particular use is labeled as an "S" on the Town's Use Chart, a Special Use Permit must be obtained from the Zoning Board of Adjustment. To begin the process of obtaining said permit, a special use permit application must be filed with the Town Planner.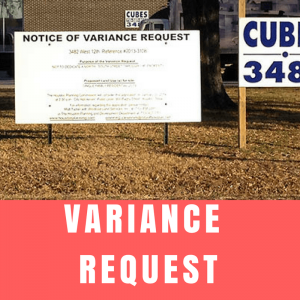 Where a property owner feels their right to land development is being hindered by a burdensome ordinance, they may be able to obtain a variance from the Zoning Board of Adjustment if said board finds a true and unique burden. To start this process, a variance request application must be submitted to the Town Planner.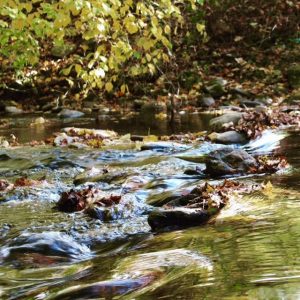 Here is the request for Floodplain Development.  This permit request application must be submitted to the Town Planner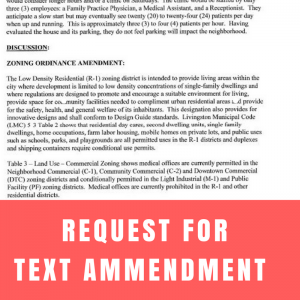 If there is a regulation within the land development code of ordinances that a property owner sees as unfit or in need of change, he or she may apply to Board of Alderman for a formal text amendment. To start this process an application for text amendment must be filed with the Town Planner.
Note: If a property owner desires to make a text amendment, they must both present why the change is needed and good for the community and write the amendment themselves. The Town Planner may give assistance, but is not responsible for the proposed text.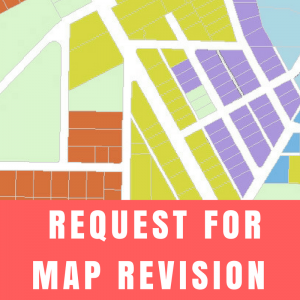 Where a property owner feels the zoning designation of their property is incorrect or hindering the proper use of their property, they may request a formal revision of the Zoning Map from the Board of Alderman. To start this process, a request for rezoning must be filed with the Town Planner.
Code Enforcement:
The Town of Maggie Valley Code of Ordinances works to help preserve the general welfare, safety, and sanitary standards for Maggie Valleys citizens, neighborhoods, and businesses through the enforcement of town ordinances and state statutes on a variety of issues within the corporate limits of Maggie Valley.
Things to Remember:
-Violations are investigated on a complaint driven basis.
Please contact the Planning and Development department if you would like further information on our local nuisance ordinance.
Click here for the complaint submittal form. Please fill out all information and e-mail to info@maggievalleync.gov and we will respond as quickly as possible.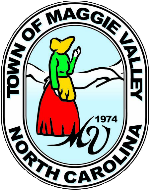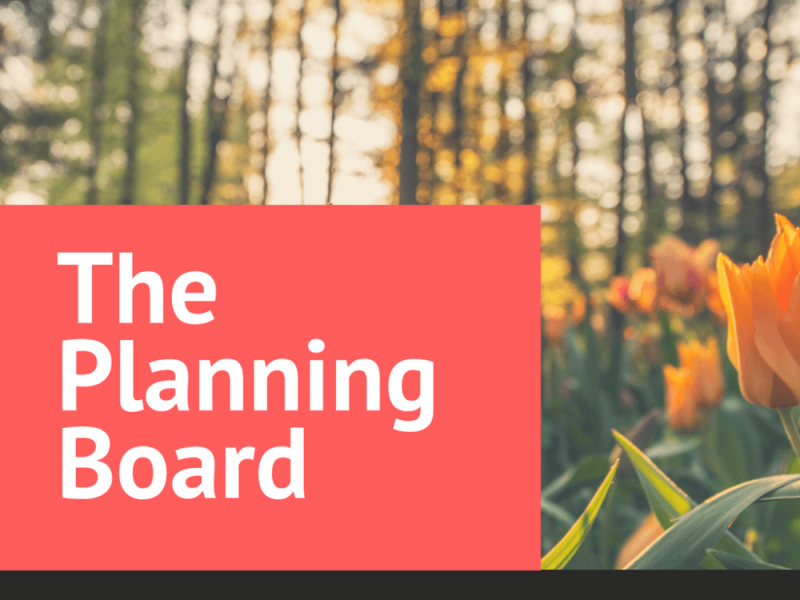 The Planning Board is an Advisory Board that aids the Board of Aldermen in making decisions that involve adopted planning documents, land development codes, and the zoning map. The Planning Board is also the single authority in granting subdivision approval.
The Planning Board usually meets on the third Tuesday of the month at 5:30pm in the Town Hall Board Room.  Print an application for the Planning Board here.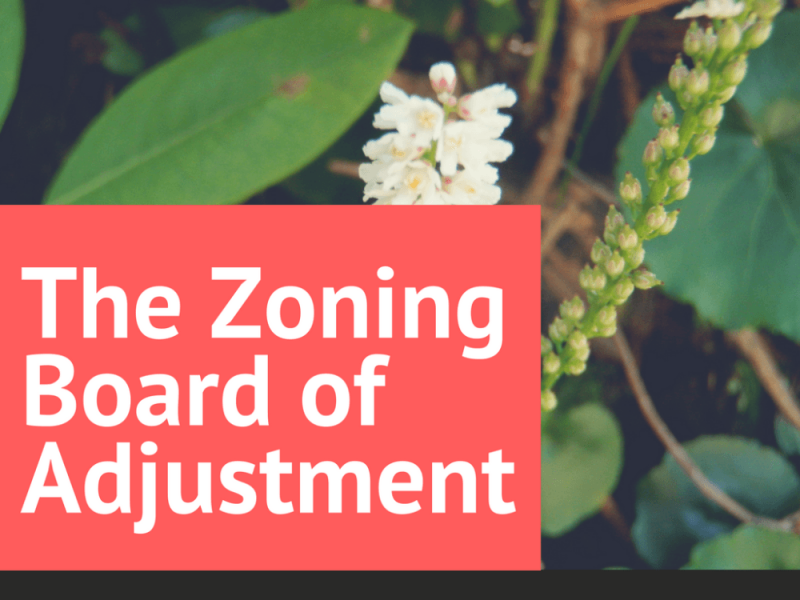 The Zoning Board of Adjustment serves as the quasi-judicial body within the Town of Maggie Valley. The ZBOA hears cases for special use permits and variances, and is the deciding body in such cases. The ZBOA also hears appeals from zoning interpretations made by the Town Planner.
The Zoning Board of Adjustment meets only when needed, usually on the third Thursday of the month at 5:30pm in the Town Hall Board Room. Print an application for the Zoning Board of Adjustment below.
Monthly
Weekly
Daily
List