The Finance Director works to develop fiscal policies that ensure a financially strong and effective Town government and responsibly manage and supervise the overall financial position of the Town, while providing timely, accurate, clear and complete information and support to other departments, elected officials and citizens. Also, the Finance Director provides management of the Town funds and investments and is regulated by the local government budget and Fiscal Control Act. The department ensures the Town's accounting and financial reporting systems are in compliance with Government Accounting Standards, Generally Accepted Accounting Standards and guidelines issued by the Local Government Commission by also assisting the Town Manager with oversight and management of the annual budget. Information on the annual Budget & Audits is available.
Other responsibilities include:
Property Tax Billing and Collection
Payroll
Accounts Payable & Receivable
Prepare reports required by State and Federal Agencies
General Accounting for the Town
If you require any specific information concerning Town of Maggie Valley taxes, please contact the Finance Director @ 828/926-0866 x101 or email her here.
Contactless Payment Options
The Town of Maggie Valley is providing a number of contactless  payment options. 
Pay Online: Visit maggievalleync.gov and click our "Pay Online" portal. This payment system allows for you to pay by Visa, Mastercard, American Express and Discover with a transaction fee of $1.25 per transaction and a 3% convenience surcharge or pay by Electronic Funds Transfer (EFT).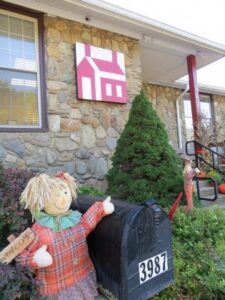 Pay by Mail:  You can always make a check payable to the Town of Maggie Valley and pay by mail at 3987 Soco Road, Maggie Valley NC  28751. Please include the bottom portion of your tax bill and write your parcel identification number in the memo field of your check.  We accept postmark as date received for tax payments. If you would like to receive a receipt, include your email address or a stamped self-addressed envelope.
Pay in Person: If you would still like to pay in person at Town Hall, you may drop your tax payment (checks only) into our Drop Box located in the metal door, under the overhang on the east side of the building near our bicycle rack.  If you include your email address, we will email your receipt.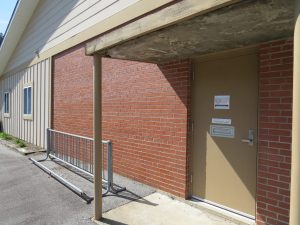 You may also come inside Town Hall at this time.  
For those of you who are in a hurry, the Drop Box will be your best option.
The Town of Maggie Valley has been awarded the Certificate of Achievement for Excellence in Financial Reporting.
The Certificate of Achievement for Excellence in Financial Reporting is awarded by the Government Finance Officers Association of the United States and Canada (GFOA).  The Certificate of Achievement is the highest form of recognition in the area of governmental accounting and financial reporting, and its attainment represents a significant accomplishment by a government and its management.
The Annual Financial Report is judged by an impartial panel to meet the high standards of the program including demonstrating a constructive "spirit of full disclosure" to clearly communicate its financial story and motivate potential users and user groups to read the Annual Financial Report.
In the Town of Maggie Valley, information on land, buildings, mobile homes, campers and other personal property is provided by the Haywood County Tax Assessors office.
Residents are required to report to the county tax office by January 31 each year, their taxable property such as boats and business equipment, etc.  Tagged motor vehicles that are registered with the NC Division of Motor Vehicles are not required to be reported.
Property taxes on real estate and certain personal property other than motor vehicles are billed in the fall of each year.  You will receive two separate tax bills each year, one from the Town of Maggie Valley and one from Haywood County.  Property taxes must be paid by January 5th to avoid penalties.
Beginning in 2013, your annual vehicle inspection, registration renewal and vehicle property tax will be due the same month each year. Only one payment – made either in person, online or by mail – is required to pay both the annual tag and tax for your vehicle. (Inspection fees are still paid to the inspection station.)
Property taxes are collected for the Town's service year beginning on July 1st.  The 2022-2023 tax rate is 40 cents per $100 of taxable value.
North Carolina General State Statute 105-348
All Interested Persons Charged With Notice of Taxes
All persons who have or who may acquire any interest in any real or personal property that may be or may become subject to a lien for taxes are hereby charged with notice that such property is or should be listed for taxation, that taxes are or may become a lien thereon, and that if taxes are not paid the proceedings allowed by law may be taken against such property.  This notice shall be conclusively presumed, whether or not such persons have actual notice.  (1939, c. 310, s. 1705; 1971, c. 806, s. 1.)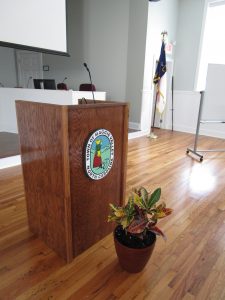 Every year the Board of Alderman adopt a formal Fee Schedule in order to establish the appropriate fees for services and development within Maggie Valley.