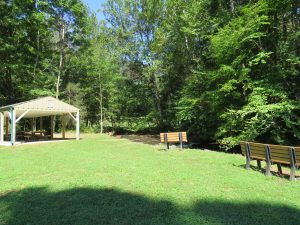 Elevated Creek Park
Elevated Creek Park is located at 3732 Soco Road.  This park is located behind the business here and has a picnic shelter and creekside benches along Jonathan Creek for your enjoyment.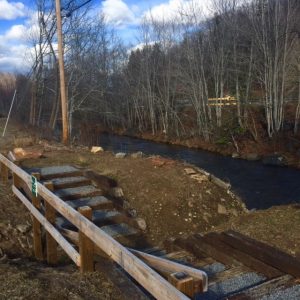 Jonathan Valley Elementary Creek Entrance
This area was created to serve as both an outdoor classroom for Jonathan Valley Elementary School and also to be a lower access point to Jonathan Creek.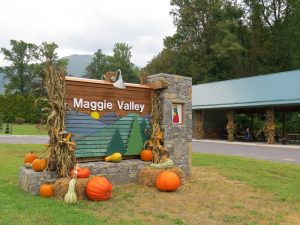 Mary Rathbone Rich Park 
Mary Rathbone Rich Park at 4538 Soco Road, is open for public access. This beautiful park contains a picnic shelter with restrooms and tables, a walking trail, educational signage, creekside benches, rain garden and our Sensory Garden, provided with help from the Maggie Valley Lions Club!  Enjoy a visit here soon!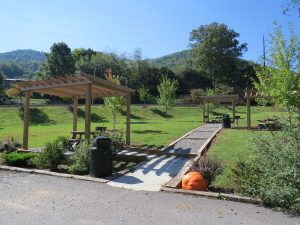 McCracken Corner Park
Public amenities here include pergolas, picnic tables and grills currently installed at McCracken Corner Park at the intersection of Moody Farm Road with Soco Road near the red light.  This is a small park with beautiful views and it does serve as a great parking location to access the Town's sidewalk system and Mountain View Creek Park.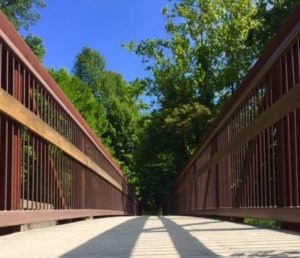 The Moody Farm Road Sidewalk
The Moody Farm Road sidewalk offers walkers and joggers the opportunity to get away from Soco Road and enjoy a peaceful walk with creek views and low traffic.  Parking is readily available at Parham Park or McCracken Park, with restrooms available at Parham Park.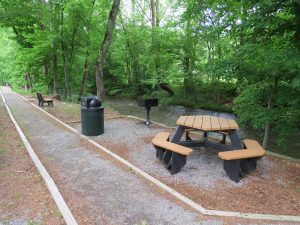 Mountain View Creek Park
This .3 mile Creekside Greenway Park is located off of Moody Farm Road near Maggie Valley Club at Mountain View Drive.  It is planted with native vegetation and allows public access to Jonathan Creek at two entry points.  Enjoy eating at three picnic tables (ADA accessible) with grills, and learn about river ecosystems by reading educational signage.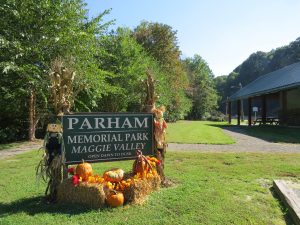 Parham Park
Beautiful Parham Park, located at 1861 Moody Farm Road, at the intersection of Moody Farm Road with Soco Road, and offers residents and visitors the opportunity to picnic either under the shelter on site or by the creek. This park also has restrooms, a fishing pier, walking trail and creekside benches.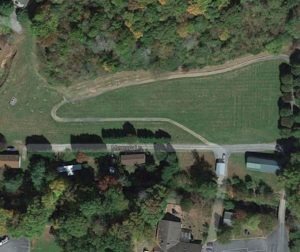 Todd & Ruth Henry Park and Greenway
This lovely .3 mile looped Park and Greenway is located at 4192 Soco Road, behind the Maggie Valley United Methodist Church and is also home to Community Garden apple trees, grape vines and bee hives.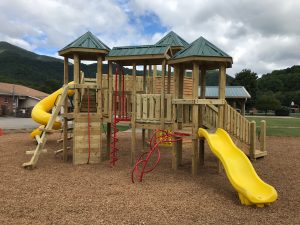 Town Hall Park & Playground
Located behind Town Hall at 3987 Soco Road, Town Hall Park is Maggie Valley's oldest public park and  features a great Playground, swings, picnic shelter with tables and grill, walking path, basketball court and horseshoe pits.  Restrooms are available seasonally in the Town Hall Pavilion nearby.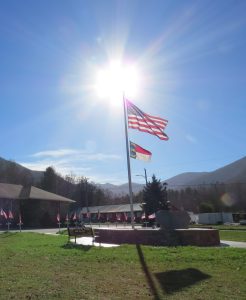 Town Hall Veterans Park
Located in front of Town Hall at 3987 Soco Road, Veterans Park is Maggie Valley's newest public park and features an outdoor gathering place for veterans, military members, families, and community members to celebrate, recognize, remember, and honor the lives of those who are serving or have served in the United States Military.  Read the Waynesville Mountaineer article on this Park's Dedication here.