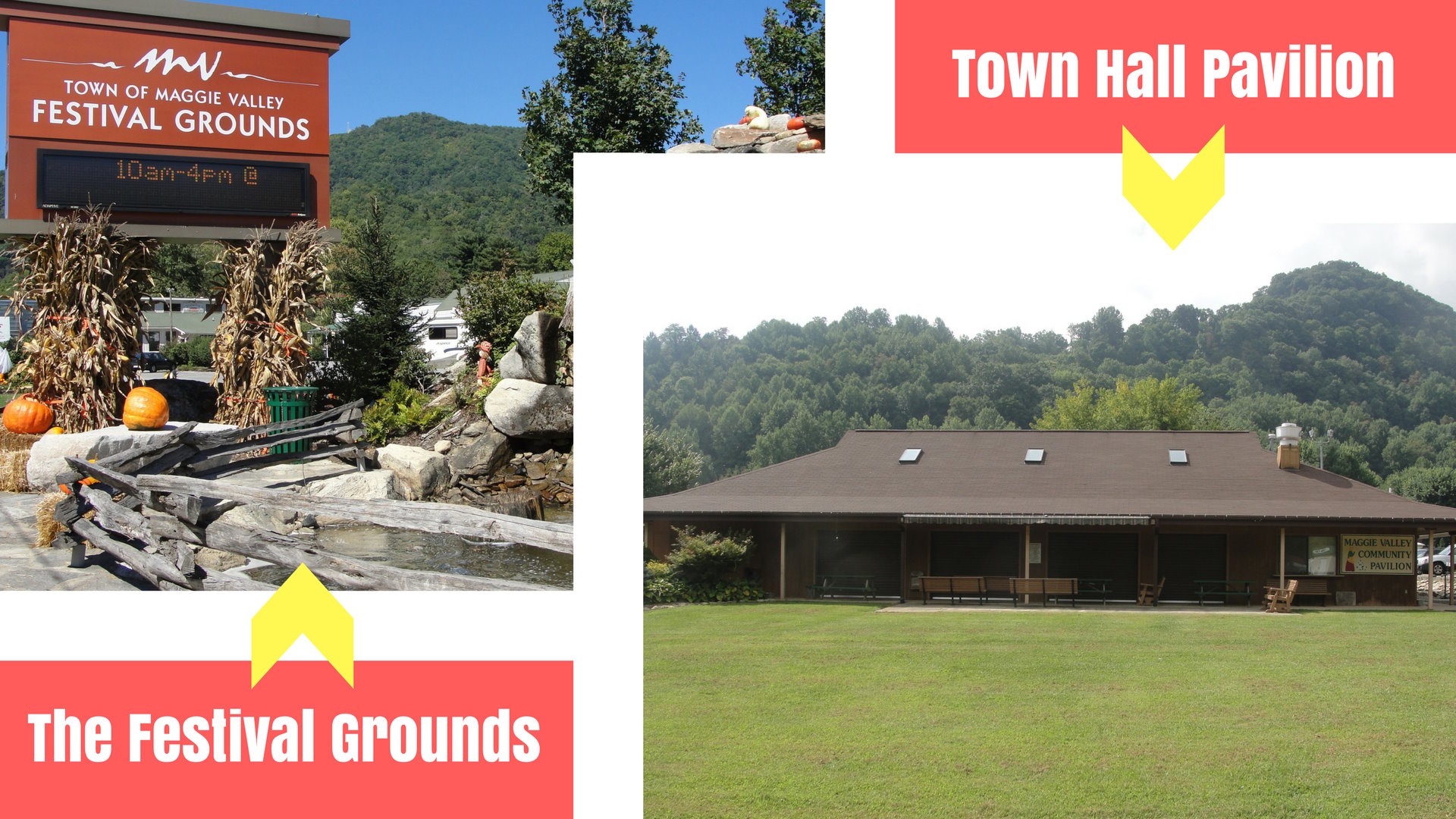 FESTIVAL GROUNDS
The Town of Maggie Valley Festival Grounds at 3374 Soco Road is a great place to either host an event or attend one! This large eight acre fenced venue is fully equipped with water, electric, internet, restrooms, a concession stand and stage.  It is a convenient, safe and beautiful place for events.
If you are interested in becoming an event promoter, please visit the Festival Grounds Leasing Page. If you would like to attend one of the great events that will be held on the grounds this season, please go to the Events Schedule Page.
TOWN HALL PAVILION
If you are looking for a smaller setting to host an event, the Pavilion located at 3935 Soco Road beside Town Hall is another public space that may be rented. This facility is fully equipped with a stage, restrooms and a large open area with tables and chairs. The Pavilion also has the capability to be a semi-outdoor space, with eight garage style doors around the perimeter that may be opened for a more open air environment.
If you would like to rent the Pavilion, please contact Shelly Clement at sclement@maggievalleync.gov or call 828/926-0866 extension 117 to see if your date is available.  You will find the Rental Policy here and the Application here.