LIVING HERE
Whether you have lived here your entire life, are a seasonal resident or are planning on moving to the valley, this page is dedicated toward giving you information you may need to be an informed citizen within the community.
Check the Town of Maggie Valley's Public Works Department Services here.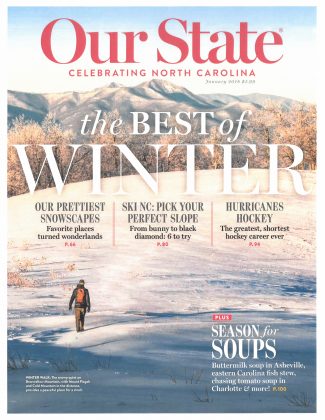 With a population of 60,000, Haywood is the third largest county in Western North Carolina. Home to 546 scenic square miles of mountain vistas, fertile river valleys and rolling foothills, Haywood County is located in the western part of North Carolina, within a day's drive of 50% of the U.S. population.
Once known as a summer retreat destination, Haywood is home to a growing economy, unmatched business climate and exceptionally high quality of life; making it an ideal location to live, work and play.
Through advocacy, leadership, innovation and development, the Haywood Chamber of Commerce is a business organization with a vested interest in creating and sustaining a successful economic environment in our community. We achieve this goal by providing the resources necessary for business success, economic vitality and a sustained quality of life in our community.
The Haywood Chamber serves the towns of Canton, Clyde, Maggie Valley and Waynesville along with the historic communities that make up greater Haywood County.
New Resident Information
We know that moving to a new community can be both exciting and overwhelming at the same time. It is for this reason that Town staff have put together a quick "moving to Maggie Valley" guide in order to make your transition into our valley a wonderful experience.
Facility and Parks Locator
In trying to provide citizens and visitors the opportunity to get outside and enjoy the natural beauty of Maggie Valley, the Town has worked hard to build parks throughout town to highlight and conserve our natural resources. Alongside of parks, there are also many other facilities dedicated for public use. Please use the following page to locate and gather more information about these areas.
Town Newsletter
Every year, Town staff come together in order to write a Town newsletter in order to both underline completed projects and accomplishments of the passing year, and to offer important information to citizens for the upcoming year. This newsletter is sent out to every property owner within the community, but can also be accessed on this page.
Observed Holidays
Throughout the year, Town Hall is closed in order to observe holidays. Please visit this page for a complete schedule of Town Hall closures.